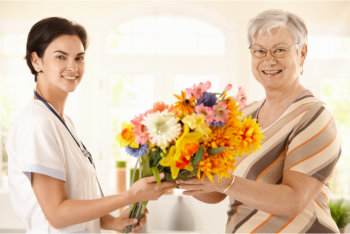 We are a locally operated Home Health Agency providing innovative, high quality home health and medical services under the primary care physician's supervision for homebound individuals in need of skilled nursing, physical therapy, occupational therapy, home health aide, and social worker's services in the comfort of patient's own home.
Why choose Astra Health Care?
We Make a Difference
   
Experienced staff will answer your questions about your current disease/medical condition, new medications, treatments and special precautions to be taken, as well as advise of additional services and disciplines needed for faster recovery.
We truly care about your health and well-being at Astra Health Care – not just as a medical professional, but as your health advocate and friend as well.
Now serving the counties of San Francisco, San Mateo, Alameda, Contra Costa, Sonoma, Solano, Napa, Santa Clara, and Marin; please don't hesitate to give us a call today at 510-272-0777 for more information! Our friendly representatives would be happy to speak with you.